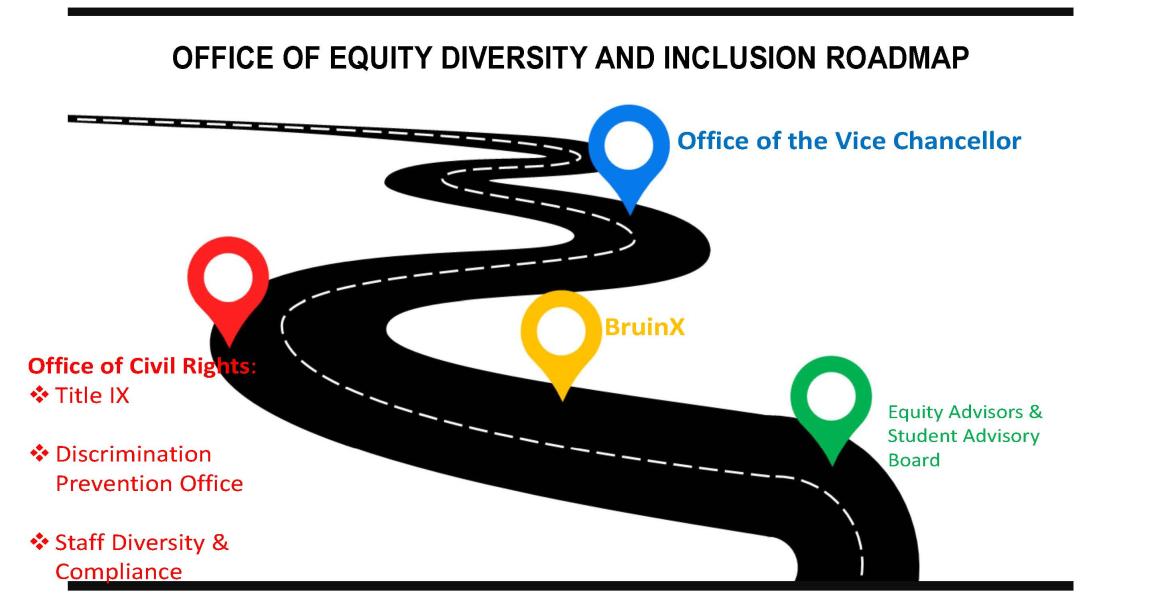 The Office of Equity Diversity and Inclusion (EDI) is committed to equitable treatment of all community members.
EDI TEAM:
The Office of the Vice Chancellor
Bruin X
Office of Civil Rights:
Title IX, Staff Diversity and Compliance (SD&C) and Discrimination Prevention Office (DPO).
EDI also partners with Equity advisors across campus and the Student Advisory Board.