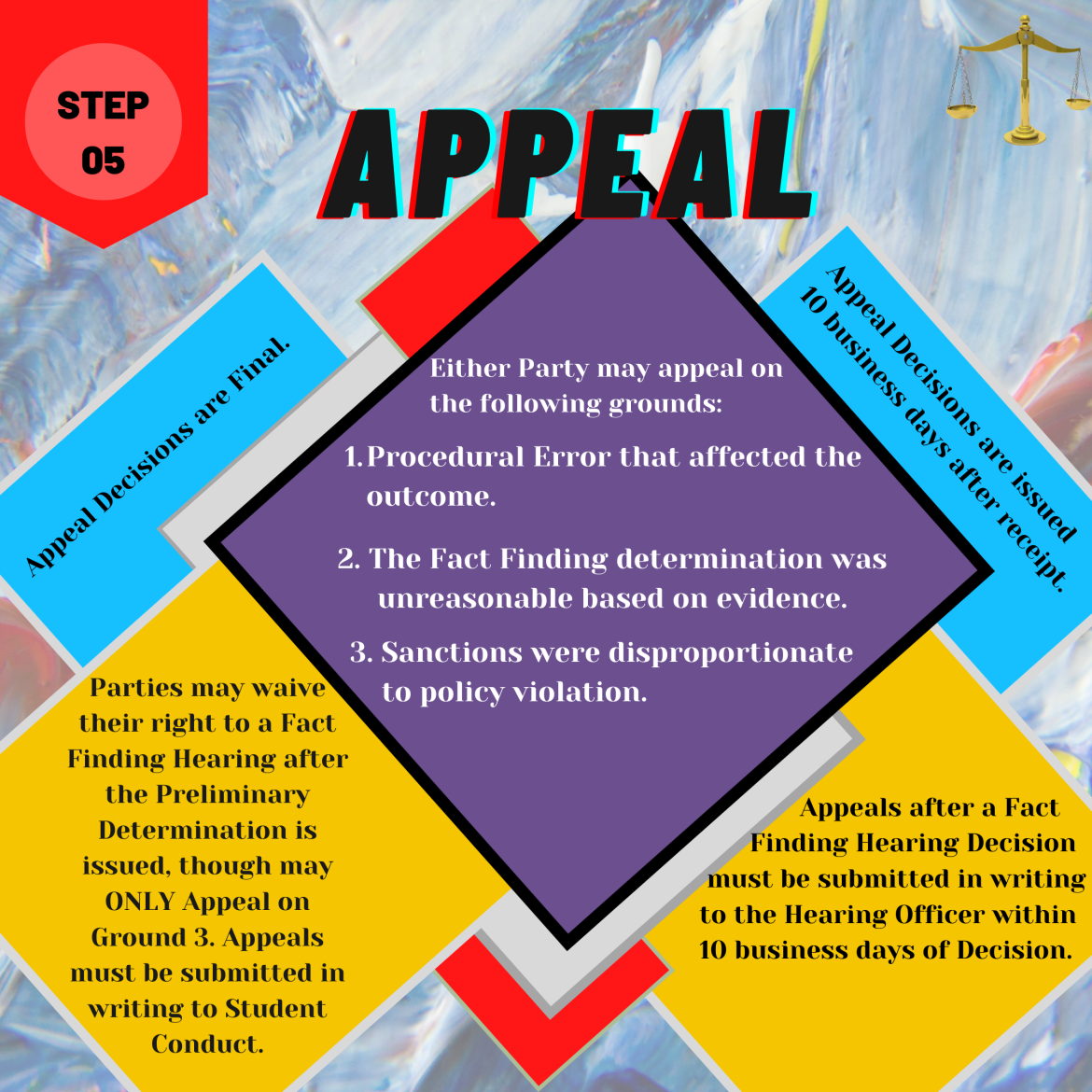 If a party Contests, or is presumed to contest a hearing is held to determine whether a policy violation occurred
Appeal decisions are final.
Appeal decisions are issued 10 days after receipt.
Parties may waive their right to a Fact Finding Hearing after the Preliminary Determination is issued, though may ONLY Appeal on Ground 3. Appeals must be submitted in writing to Student Conduct.
Appeals after a Fact Finding Hearing Decision must be submitted to the Hearing Officer within 10 business days of Decision.
Either Party may appeal on the following grounds:
Procedural Error that affected the outcome.
The Fact Finding determination was unreasonable based on evidence.
Sanctions were disproportionate to policy violation.